Introduction
Tanzania Travel guide
Tanzania Travel guide
Are you seeking an African adventure? Look no further than Tanzania. Known for its incredible landscapes, diverse wildlife, and vibrant culture, Tanzania is a must-visit destination for any travel enthusiast. But with so much to explore, it's important to do so safely. This Tanzania travel guide will provide you with all the necessary information to create unforgettable memories while staying safe.
Key Takeaways from the Tanzania Travel Guide:
Tanzania is a must-visit destination for any travel enthusiast.

Explore Tanzania safely by being informed about the visa requirements and safety precautions.

Experience unforgettable wildlife safaris, cultural interactions, and pristine beaches in Tanzania.

Responsible tourism practices are crucial in Tanzania to support conservation efforts and engage with local communities.
Reasons to Visit Tanzania. From the Tanzania Travel Guide
Tanzania is a country of stunning natural beauty, diverse wildlife, vibrant culture, and friendly people. Here are some of the top reasons to visit Tanzania from this Tanzania Travel Guide:
1. Wildlife
Tanzania is home to some of the most iconic wildlife in Africa, including the Big Five (lion, elephant, buffalo, leopard, and rhino). A wildlife safari in Tanzania offers unparalleled opportunities to witness the beauty and power of African wildlife in their natural habitats.
2. Landscapes
From the breathtaking Serengeti plains to the majestic Kilimanjaro mountain, Tanzania boasts some of the most spectacular landscapes in Africa. Visitors can also explore the unique geological wonders of Ngorongoro Crater and the flamingo-filled Lake Manyara.
3. Culture
Tanzania is a cultural melting pot, with over 120 different ethnic groups and various cultural practices. Visitors can experience traditional music and dance, meet local tribes, and learn about the Maasai culture.
4. Beaches
The Zanzibar archipelago is known for its pristine beaches, turquoise waters, and coral reefs. Visitors can indulge in water activities such as snorkeling, diving, and sailing, or simply relax and enjoy the tropical paradise.
5. Accessibility
Tanzania is relatively easy to access from most parts of the world, with international airports in Dar es Salaam, Kilimanjaro, and Zanzibar. The country is also well-connected by road and rail networks, making it easy to travel between different regions.
6. Adventure
Tanzania offers a range of adventurous activities, including hiking Mount Kilimanjaro, hot-air balloon safaris, and walking safaris. Visitors can also try out cultural tourism programs, such as visiting a Maasai village or a local market.
These are just a few of the reasons why Tanzania is a must-visit destination for travelers seeking a unique and unforgettable African experience.
Best Time to Visit Tanzania
Tanzania is a year-round destination for travelers seeking to explore its diverse wildlife, stunning landscapes and vibrant culture. However, the best time to visit Tanzania largely depends on the purpose of your trip, what activities you want to do, and your budget.
High Season (July to October)
June to October is the dry season in Tanzania and the best time to view wildlife, particularly in northern parks such as Serengeti, Ngorongoro Crater, and Tarangire. Temperatures are cooler in the mornings and evenings, making it more comfortable for game drives and walking safaris. July to September is peak tourist season, so expect higher prices and crowded parks.
Shoulder Season (January to February and June to December). From the Tanzania Travel Guide
The months of January to February and June to December mark the shoulder season in Tanzania, offering good wildlife viewing opportunities and comfortable temperatures. The period between January and February is also perfect for witnessing the calving season in the Serengeti. This is the best time for budget travelers to visit Tanzania.
Low Season (March to May)
The low season in Tanzania is from March to May, when the long rainy season sets in. While some parks may be inaccessible due to flooding, the lush green landscapes and low tourist traffic make it an ideal time for budget-conscious travelers to experience Tanzania's scenery and culture.
Ultimately, the best time to visit Tanzania depends on the type of experience you are seeking. Whether it is wildlife viewing, cultural experiences, or relaxation on the beaches, Tanzania has something for everyone all year round. Proper planning of your trip will ensure you get the most out of your Tanzania travel adventure.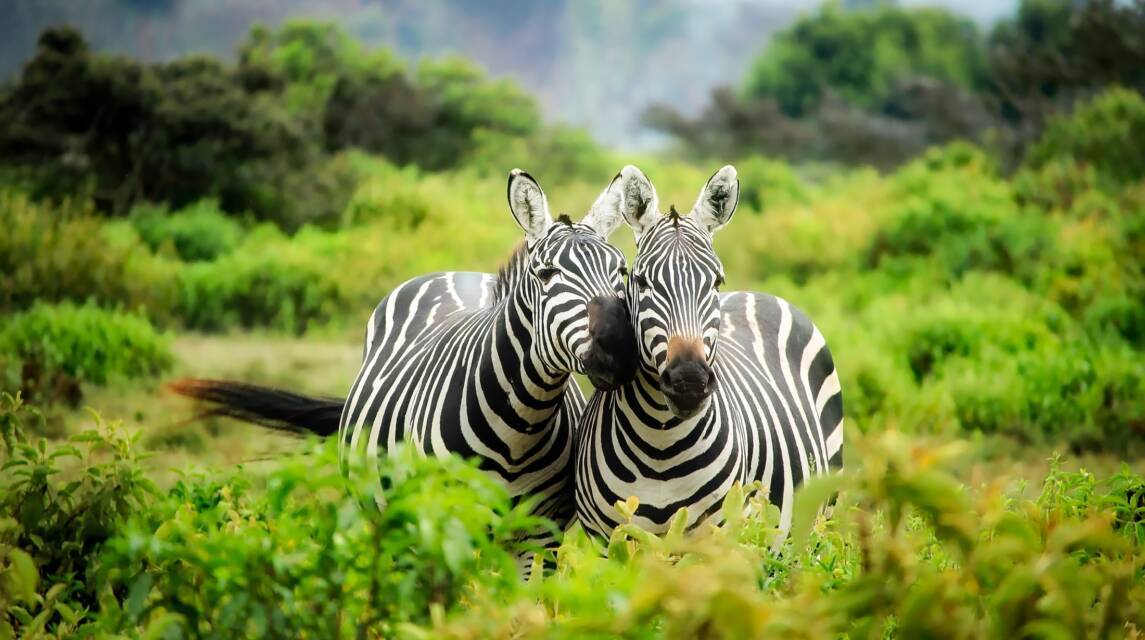 Tanzania Visa Requirements
If you are planning a trip to Tanzania, it is essential to understand the visa requirements to avoid any inconveniences during your travel. Here's what you need to know:
| Visa Type | Application Process | Required Documents |
| --- | --- | --- |
| Single Entry Visa | Apply online or in-person at a Tanzania embassy or consulate | Passport, application form, payment, and return ticket |
| Multiple Entry Visa | Apply in-person at a Tanzania embassy or consulate | Passport, application form, payment, and supporting letter |
| Transit Visa | Apply in-person at a Tanzania embassy or consulate | Passport, application form, payment, and onward ticket |
Note that visa fees vary depending on your nationality and the type of visa you require. It is advisable to check the latest information on Tanzania's immigration website or embassy before your trip.
It is also important to ensure that your passport is valid for at least six months from the date of entry into Tanzania.
Getting to Tanzania
Tanzania is easily accessible by air, with several international airlines operating flights to its major cities, including Dar es Salaam and Kilimanjaro. Many visitors start their Tanzanian journey with a flight to Kilimanjaro International Airport, which is conveniently located near several popular national parks.
For those traveling from neighboring countries, bus and train services are also available. However, keep in mind that border crossings can be time-consuming and require thorough document checks.
Air Travel
There are several direct-flight options to Tanzania from major cities in Europe, the Middle East, and Asia, with most flights landing at Kilimanjaro International Airport or Julius Nyerere International Airport in Dar es Salaam. Tanzania's primary airline, Air Tanzania, also operates domestic flights to several cities, including Arusha, Mwanza, and Zanzibar.
Many visitors choose to arrange their flights through travel agents or tour operators, who can often provide discounted fares and hassle-free transportation arrangements.
Land Travel
Traveling to Tanzania by land is a viable option for those coming from neighboring countries, such as Kenya, Uganda, and Rwanda. Buses and taxis operate between major cities, and trains also operate to several destinations within Tanzania.
For those driving into Tanzania, keep in mind that a valid international driver's license and a carnet de passage are required to bring a vehicle into the country.
Entry Requirements
All visitors to Tanzania must have a valid passport with at least six months' validity remaining, and a visa is required for most foreign nationals. Visas can be obtained online or on arrival at the airport, with the latter option being more time-consuming and subject to longer queues.
It's important to note that visa requirements can vary depending on the purpose and duration of your visit, so be sure to check with your respective embassy or consulate prior to traveling.
Accommodation in Tanzania
Tanzania offers a variety of accommodation options that cater to different budgets and preferences. From luxurious hotels and lodges to rustic tented camps and eco-friendly accommodations, you can find a place to stay that suits your needs.
| Accommodation Type | Description |
| --- | --- |
| Hotels and Lodges | There are many hotels and lodges located in and around Tanzania's national parks and popular tourist destinations. They offer comfortable rooms, excellent amenities, and stunning views of the surrounding landscapes. |
| Tented Camps | Tented camps are a popular accommodation option for those who want to experience the safari adventure in a more rustic setting. They offer comfortable canvas tents with en-suite bathrooms, and often feature campfires and outdoor lounges. |
| Eco-Friendly Accommodations | For travelers who want to minimize their environmental impact, there are eco-friendly accommodations available in Tanzania. These include solar-powered lodges, eco-camps, and tented camps that use sustainable practices to minimize their impact on the environment. |
Many accommodations offer inclusive packages that include meals, drinks, and activities such as game drives and guided tours. Be sure to check the details of each package and compare prices before making your reservation.
Exploring National Parks in Tanzania
Tanzania boasts some of the most breathtaking national parks in the world. Each park has a unique ecosystem and wildlife that visitors can experience during their stay. Here are some of the best national parks in Tanzania:
| National Park | Location | Special Features |
| --- | --- | --- |
| Serengeti National Park | Northern Tanzania | Home to the Great Migration and the Big Five (lions, leopards, rhinos, elephants, and buffalos). |
| Ngorongoro Crater | Northern Tanzania | A massive crater formed by an extinct volcano, home to 25,000 large animals including cheetahs, hippos, zebras, and wildebeests. |
| Tarangire National Park | Northern Tanzania | Known for its large elephant population and tree-climbing lions. |
| Selous Game Reserve | Southern Tanzania | The largest game reserve in Africa, known for its diverse and abundant wildlife including elephants, wild dogs, and giraffes. |
| Ruaha National Park | Southern Tanzania | Home to over 10,000 elephants, large prides of lions, and a rich variety of birdlife. |
| Katavi National Park | Western Tanzania | Remote park with very few tourists, known for its large herds of buffalos, zebras, and giraffes. |
Make sure to research each park to determine which one(s) align with your interests and travel plans. A visit to any of these parks is guaranteed to awe-inspire any nature lover! Book with Shiri Adventure now
Safari Experiences in Tanzania
If you're planning a trip to Tanzania, a safari is an absolute must-do experience. But did you know that there are several safari options to choose from? Get ready to explore the wildlife of Tanzania in various exciting ways.
Game Drives
The most popular and traditional safari experience is a game drive. You'll venture out in a 4×4 vehicle with a knowledgeable guide who will take you through the national parks and wildlife reserves. These game drives can last from a couple of hours to a full day and are perfect for families or those who prefer a more relaxed pace.
Walking Safaris
If you're looking for something a little more adventurous, try a walking safari. You'll explore the national parks on foot with an experienced guide and learn about the wildlife up close and personal. Walking safaris are usually shorter, lasting a few hours, but the experience is unforgettable.
Hot Air Balloon Safaris
A hot air balloon safari is a unique and breathtaking way to experience Tanzania's wildlife. You'll soar over the national parks at sunrise, observing animals from a bird's eye view. The views are unparalleled, and the experience will be one you'll never forget.
Cultural Interactions with Local Tribes
Learn about the local culture by interacting with the native tribes. Visit a Maasai village to learn about their customs, traditions, and way of life. Most safari operators also offer cultural experiences where you can sample local food and traditional dances and buy handmade crafts.
Whatever safari experience you choose, always remember the rules and guidelines set by the National Park authorities and safari operators. Respect the wildlife and their natural habitat and trust the knowledge and expertise of your guide. Safari experiences in Tanzania are a must for every traveler, and you are sure to create unforgettable memories!
Zanzibar and Tanzania's Beaches
Tanzania's coastline and nearby islands offer some of the most stunning beaches in the world, with crystal-clear waters, white sand, and a plethora of marine life, making it a perfect getaway for beach lovers and water sports enthusiasts.
Zanzibar Island
Zanzibar, located off the coast of Tanzania, is a tropical paradise that attracts visitors from around the globe. With its fascinating history and cultural heritage, as well as its stunning beaches, it is a must-visit destination. The island's capital, Stone Town, is a UNESCO World Heritage Site and is famous for its winding alleys and old buildings that offer visitors a glimpse into the island's rich history.
Some of the best beaches in Zanzibar include Nungwi Beach, Kendwa Beach, and Paje Beach, where visitors can relax, enjoy water activities such as snorkeling, kite surfing, and scuba diving, or take a sunset cruise on a traditional dhow.
Tanzania's Coastal Regions
Tanzania's coastal regions are home to some of the most beautiful beaches in Africa. The mainland has a coastline that extends for over 800 kilometers, with some of the popular beaches including Mbudya Island, Kigamboni, and Kunduchi. These beaches offer activities such as sunbathing, beach volleyball, swimming, and fishing.
The islands of Mafia and Pemba are also popular with visitors thanks to their stunning beaches, crystal-clear waters, and incredible marine life. Visitors can explore colorful coral reefs, swim with sea turtles, and enjoy fresh seafood caught by local fishermen.
Cultural Experiences in Tanzania
One of the most enriching aspects of visiting Tanzania is experiencing its vibrant culture. From traditional music and dance to visiting local villages, there are countless opportunities to immerse yourself in Tanzanian culture.
If you're interested in learning about the Maasai culture, consider visiting a traditional Maasai village. Here, you can watch captivating dances, learn about their daily way of life, and even purchase traditional Maasai clothing and jewelry.
Tanzania is also home to over 120 ethnic groups, each with their unique traditions and customs. A visit to a local marketplace or attending a cultural festival is an excellent way to learn more about the country's diverse cultural heritage.
For music lovers, Tanzania's rich musical traditions offer many opportunities to experience live performances. The country's most famous musical export is the "Bongo Flava" genre, which combines traditional African rhythms with elements of rap and RandB.
Overall, the cultural experiences in Tanzania are not to be missed and are an essential part of any trip to the country.
Safety Tips for Traveling in Tanzania
Tanzania is generally a safe country to travel in, but like any destination, it's important to take precautions to ensure your trip is trouble-free. Here are some tips to help you stay safe while exploring Tanzania:
Personal Security
Always be aware of your surroundings, especially in busy tourist areas. Keep your belongings close to you and avoid carrying valuables in crowded places. Use a money belt or security pouch to hold your passport, cash, and credit cards. Avoid walking alone at night, even in urban areas, and never leave drinks unattended.
Health Precautions
Tanzania is a tropical country, so you should protect yourself from mosquitoes with long sleeves and pants, and insect repellent. Malaria is common in many parts of Tanzania, so it is important to take antimalarial medication and follow other preventive measures to avoid the disease. You should also drink bottled or boiled water and avoid eating food from street vendors to avoid the risk of gastroenteritis.
Wildlife Encounters
Tanzania is home to a great variety of wildlife, including some of Africa's most famous species. Although it is exciting to see animals in their natural habitat, it is important to remember that they can be dangerous. Always follow the instructions of your safari guide and always keep a safe distance from the animals. Never try to feed or touch wild animals and never walk alone in areas with dangerous animals.
By following these safety tips, you can ensure a safe and enjoyable trip to Tanzania.
Responsible Tourism in Tanzania
As a responsible traveler, it's important to be aware of the impact you have on the places you visit. In Tanzania, there are many ways to practice responsible tourism and make a positive contribution to the local communities and environment.
One way to support responsible tourism in Tanzania is to choose tour operators that prioritize sustainability and responsible practices. Look for operators that work with local communities and support conservation efforts, and who have a commitment to reducing their environmental impact.
When visiting national parks and wildlife reserves, be mindful of the impact you have on the environment. Follow the guidelines set by park authorities and avoid littering, feeding wildlife, or disturbing the natural habitat. Additionally, consider the ethical implications of interacting with wildlife, and avoid activities that exploit or harm them.
Supporting local communities is another way to practice responsible tourism in Tanzania. Choose accommodations, experiences, and tours that involve working with local people and learning about their culture and way of life. By doing so, you'll be supporting the local economy and contributing to the long-term sustainability of the area.
Remember, responsible tourism isn't just about minimizing negative impacts, it's also about making a positive contribution to the places you visit. By being mindful of your choices and actions, you can help ensure that Tanzania's natural and cultural treasures are protected for future generations to enjoy.
Recommended Tour Operators in Tanzania
If you're planning a trip to Tanzania and want to ensure a memorable and safe experience, consider booking a tour with one of these recommended tour operators:
| Tour Operator | Specialty | Key Features |
| --- | --- | --- |
| Shiri Adventure | Eco-friendly safaris and sustainable tourism | Committed to minimizing the impact on the environment and supporting local communities |
| Africa Scenic Safari | Small group adventures and cultural experiences | Focuses on responsible and sustainable travel, offering local experiences and community interactions |
| Kilimanjaro Hikes | Customized safari itineraries and remote experiences | Specializes in tailor-made safaris, offering unique and off-the-beaten-path experiences in Tanzania |
| Pristine Trails Adventure | Authentic cultural experiences and wildlife encounters | Provides personalized and immersive tours, highlighting the local culture and wildlife conservation efforts |
These tour operators have been recognized for their expertise, sustainability initiatives, and commitment to providing unique and unforgettable experiences. With their diverse offerings and knowledgeable guides, you can explore Tanzania safely and comfortably, while creating lifelong memories.
Conclusion
Tanzania is a wonderful destination that offers an array of unforgettable experiences for travelers seeking adventure and culture. From exploring stunning national parks and nature reserves to vibrant local culture and relaxing on pristine beaches, Tanzania has something for everyone.
However, it is important to prioritize safety while exploring this beautiful country. By following our recommended safety tips and choosing a reputable tour operator, you can ensure that your trip is not only memorable but also safe and responsible.
Finally, we encourage you to support sustainable tourism practices that prioritize conservation efforts and uplift local communities. By doing so, you can help preserve Tanzania's unique cultural and natural heritage for future generations.